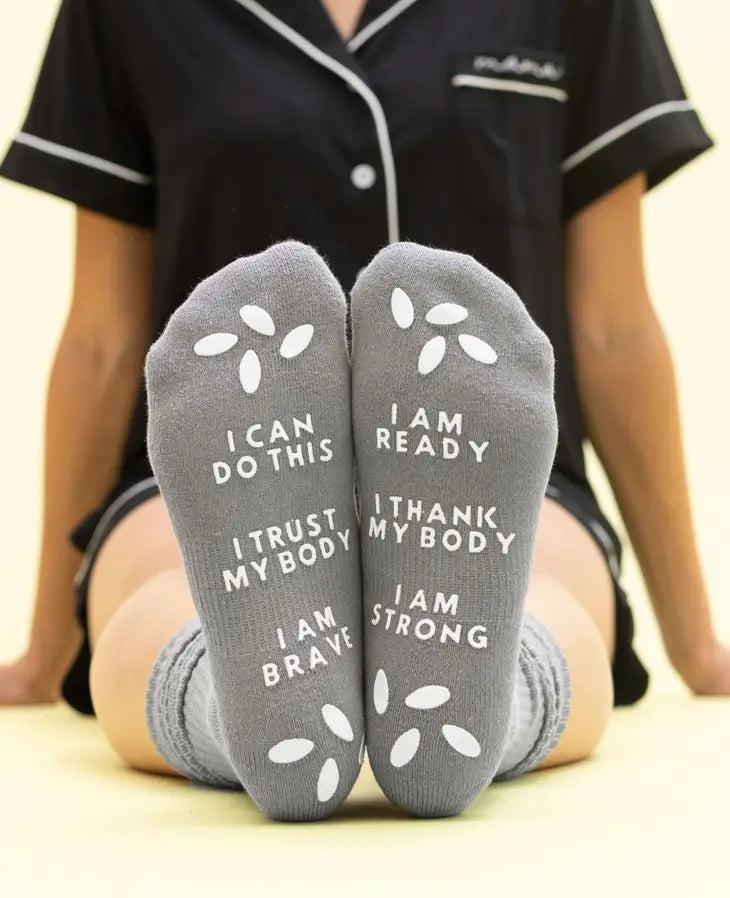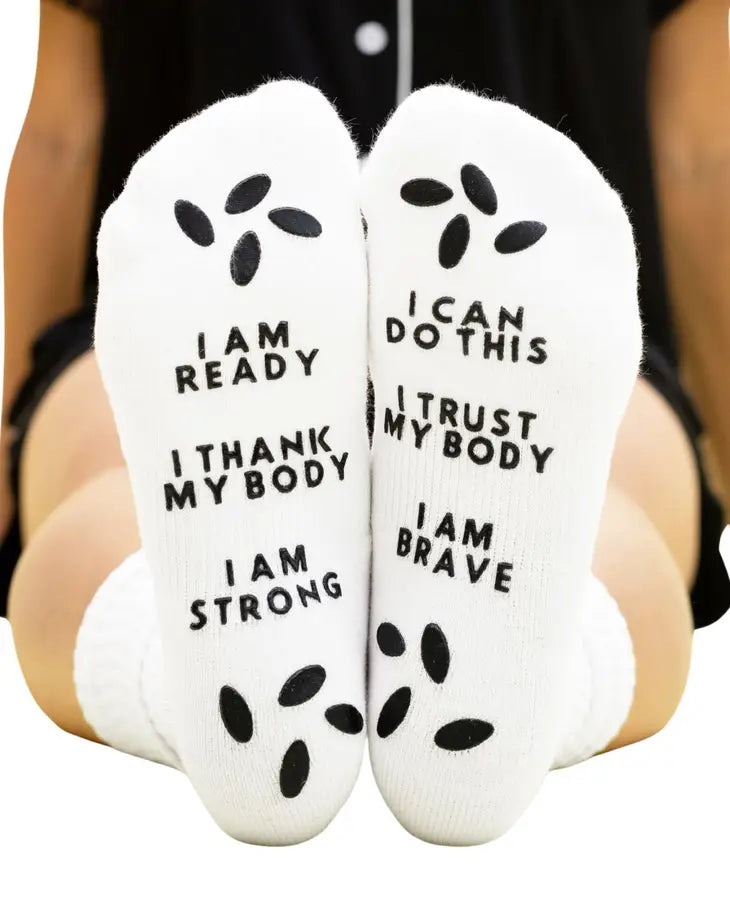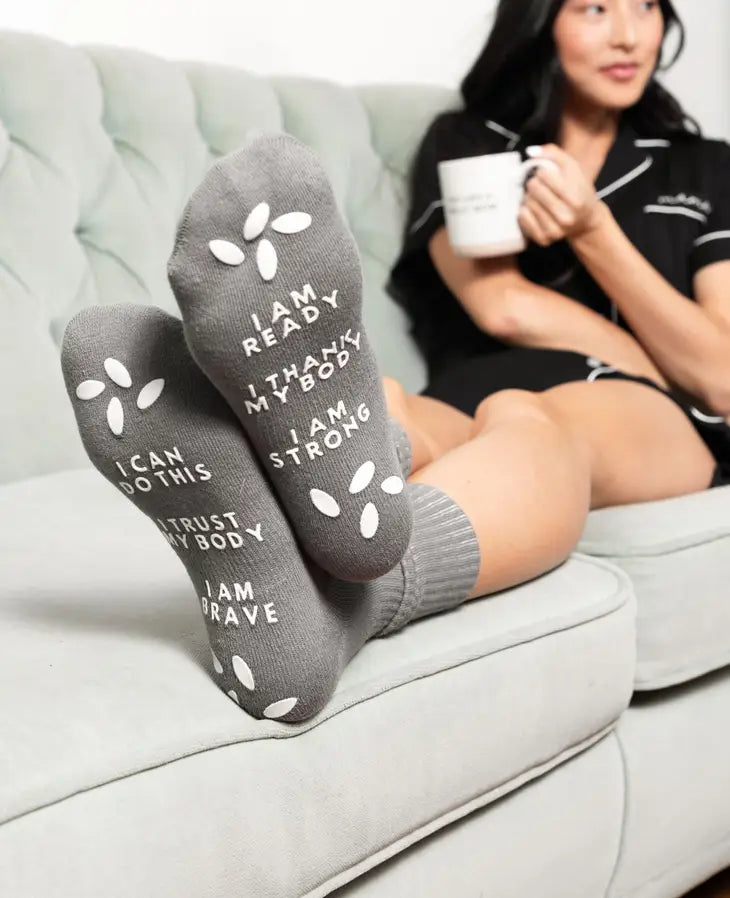 Affirmation Hospital Socks
Affirmation Hospital Socks make a thoughtful gift for loved ones who are hospitalized. Show them you care by providing them with warmth, comfort, and a daily dose of positivity.
Though initially meant for those fortunate enough to add little ones to the world, this positive pair is a wonderful and thoughtful gift for anyone preparing for a surgery, hospital visit or to wear at home!
No refunds or returns accepted. All sales are considered conclusive.
Materials: 75% Cotton, 22% Polyester, 3% Spandex

Made in China
Affirmation Hospital Socks