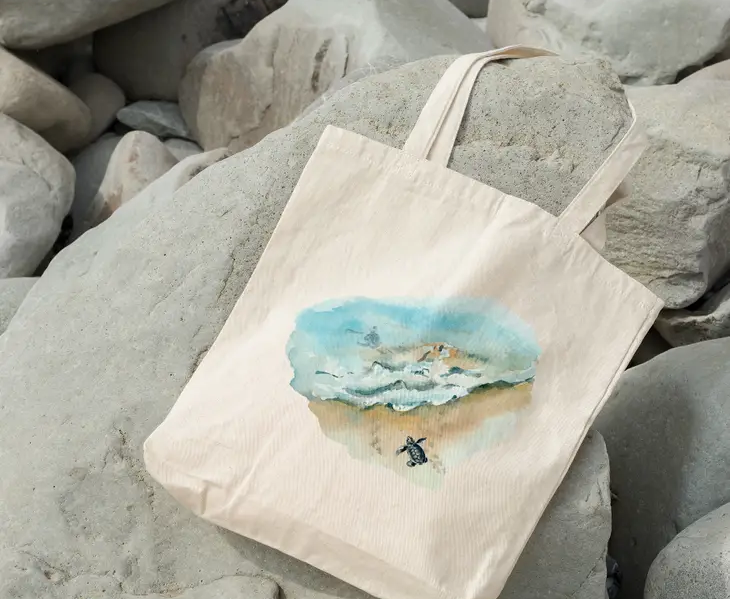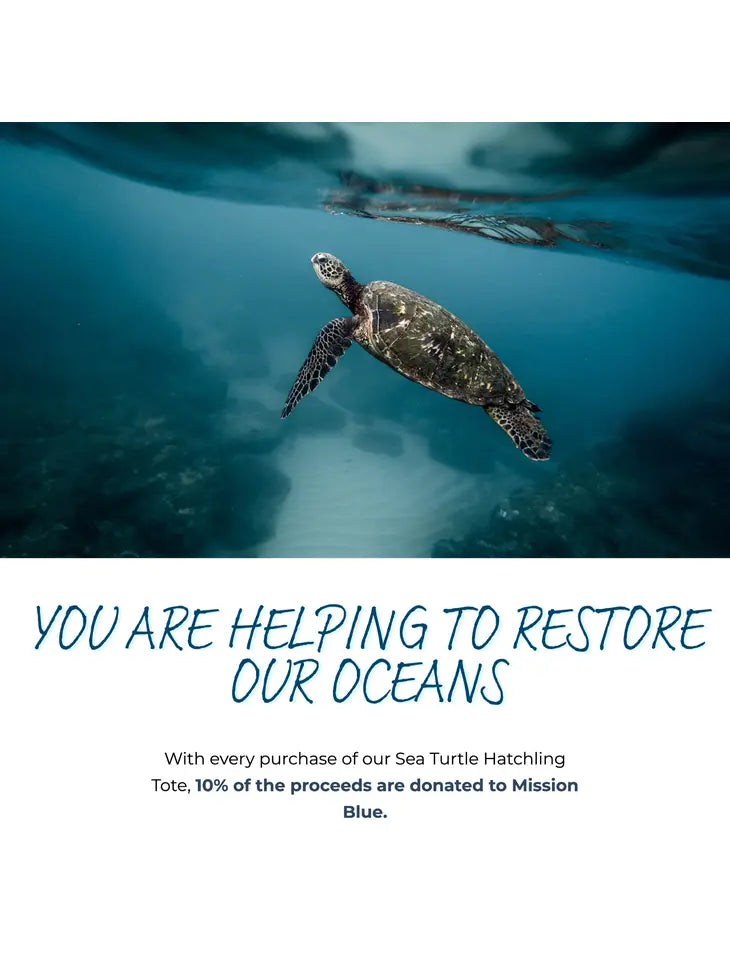 Sea Turtle Hatchling Tote
$31.97
Regular price
$39.97
off
Globally, six out of seven sea turtle species face the peril of being classified as threatened or endangered due to human activities. These hazards encompass poaching and illicit trade, coastal expansion, entanglement in fishing equipment, pollution, marine litter, and the impacts of global warming.
It's our responsibility to advocate for those who cannot advocate for themselves, by raising awareness and actively striving for transformation. Raise awareness for sea turtles with this design that imparts knowledge about the sea turtle life cycle. Ideal for educators, students, and enthusiasts of these remarkable marine creatures!
With every purchase of our Sea Turtle Hatchling Tote, a portion of the proceeds are donated to mission blue ocean conservation! 
Materials: 100% Polyester, Water-based Eco-friendly inks
Measurements: 

13.5" x 13.5" x 4"

Made in United States
Sea Turtle Hatchling Tote
$31.97
Regular price
$39.97