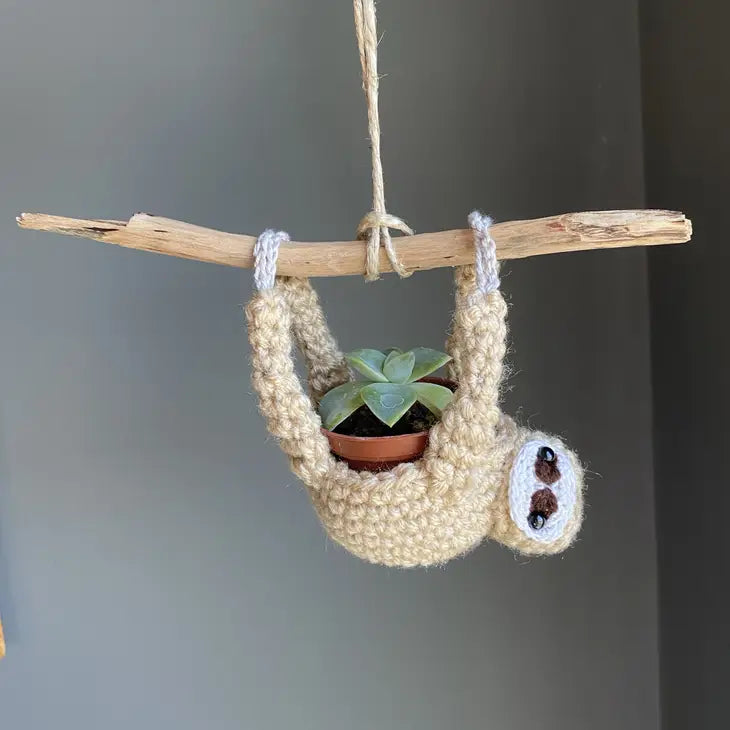 Sloth Succulent Holder
$35.73
Regular price
$54.97
off
This hanging plant pet is not just a plant, it's your newest adorable friend! It adds a dash of personality to your decor, making your space feel even more inviting.
While the succulent isn't included, our hanging planter is designed with your green friends in mind. It provides the perfect environment for them to thrive, while also making them a delightful focal point.
Stick size and color may vary.
No refunds or returns accepted. All sales are considered conclusive.
Materials: Acrylic Yarn
Measurements: 5" x 5" (approximately)

Handmade in United States
When you befriend one of these succulent holders, you're not just embracing greenery, you're also contributing to a greater cause. In Spring 2023, our founder, Hannah, confronted a life-altering accident that led to spine surgery and months of dedicated physical therapy. The weight of the surgery expenses has been substantial. Instead of a simple plea for financial assistance, we've introduced the "Adopt a Friend Fundraiser." Every purchase directly supports Hannah's medical bills, illuminating her path to recovery with every succulent you bring home. Let's sow the seeds of change together. Your support is both a gesture of kindness and a beacon of hope.
Sloth Succulent Holder
$35.73
Regular price
$54.97