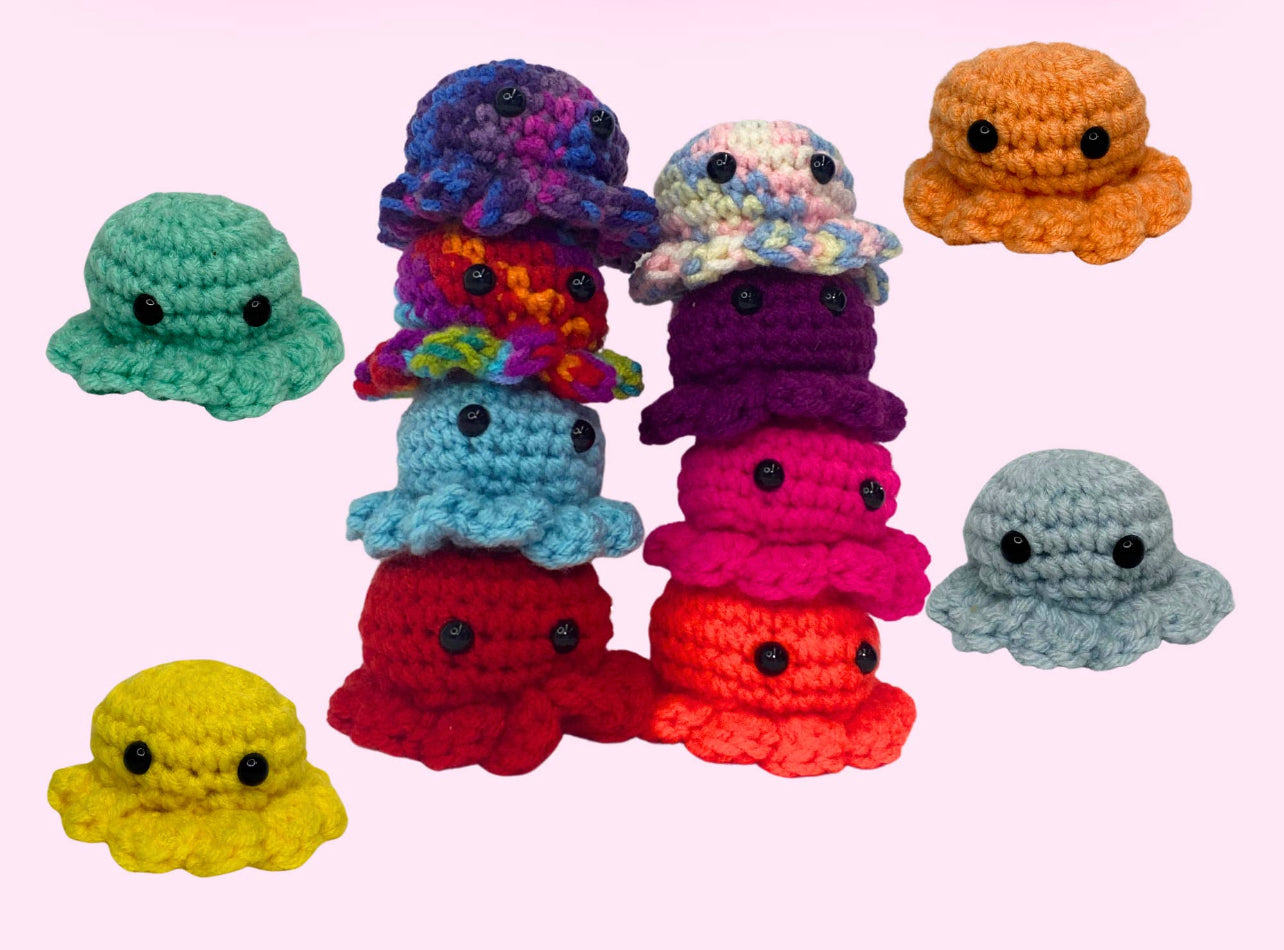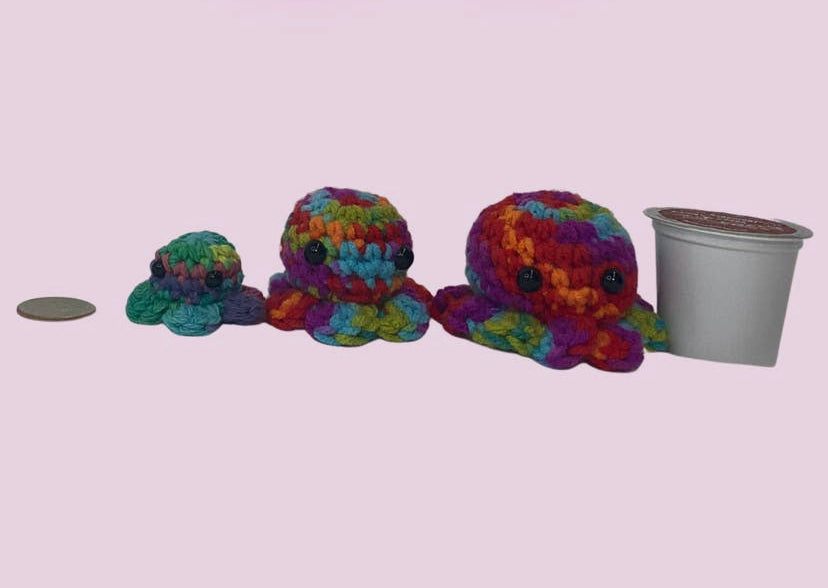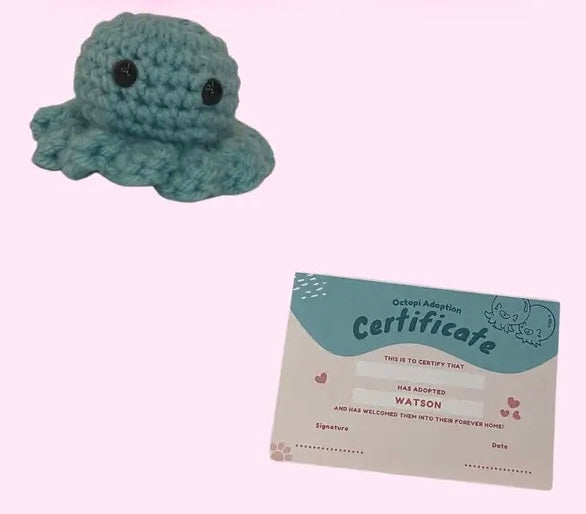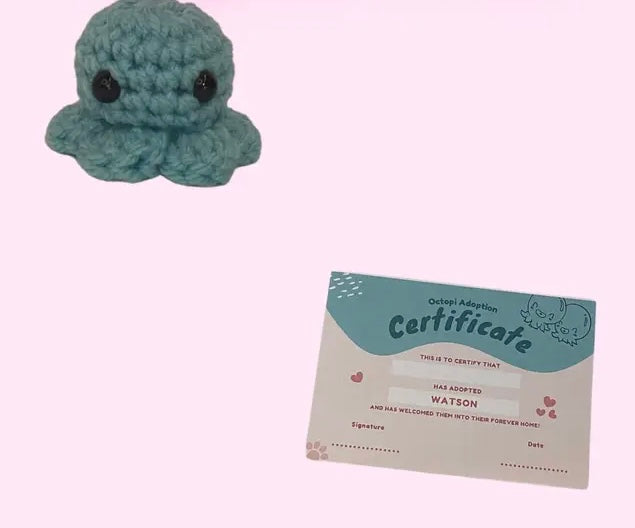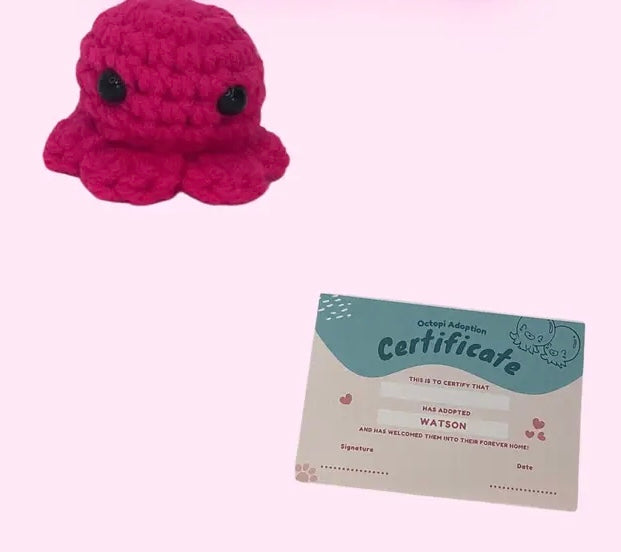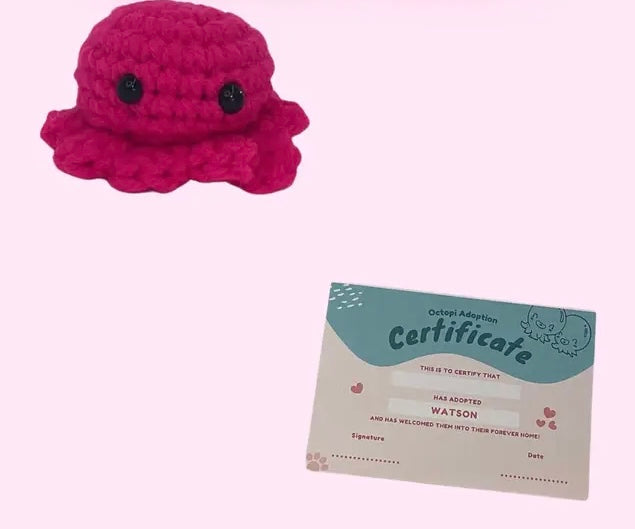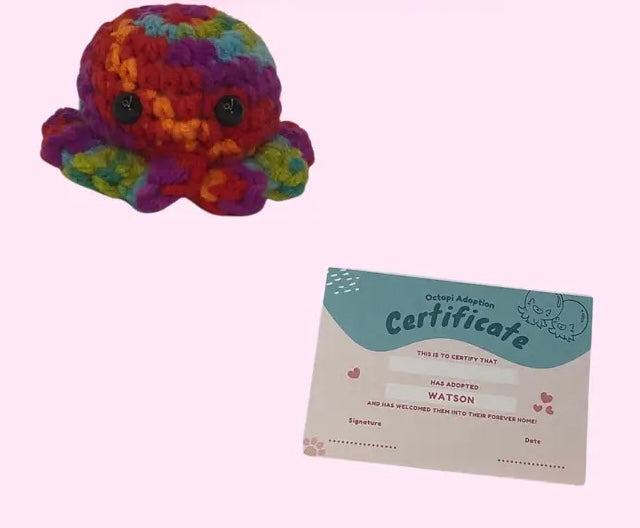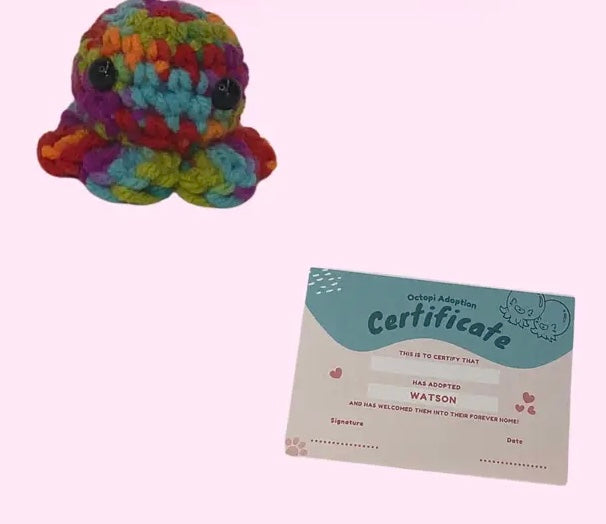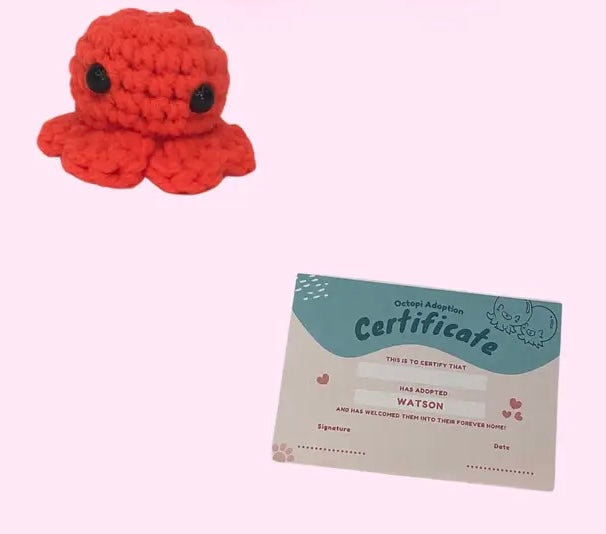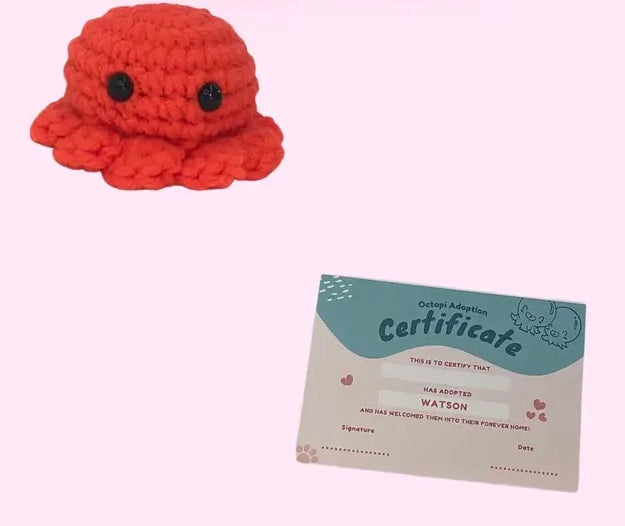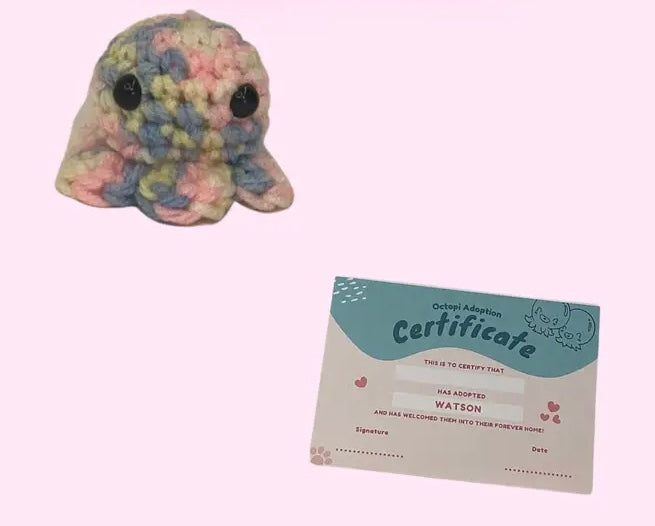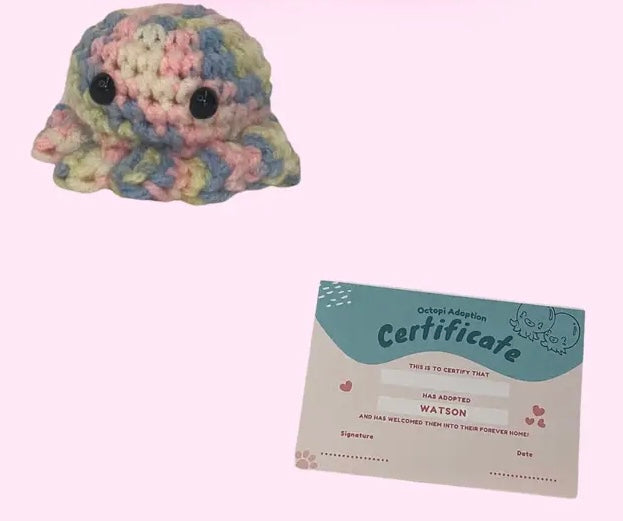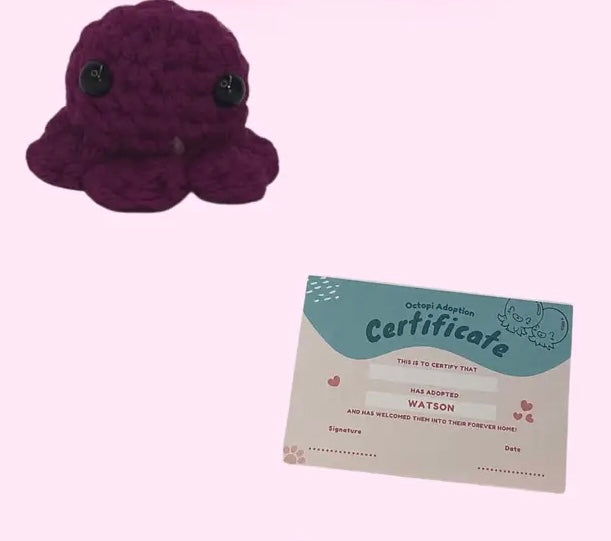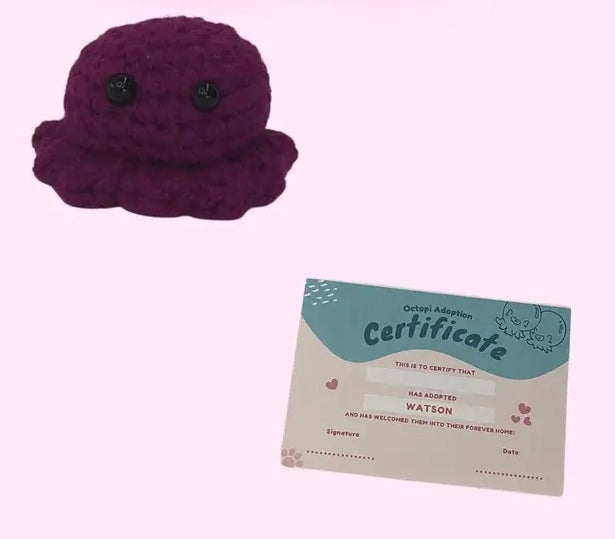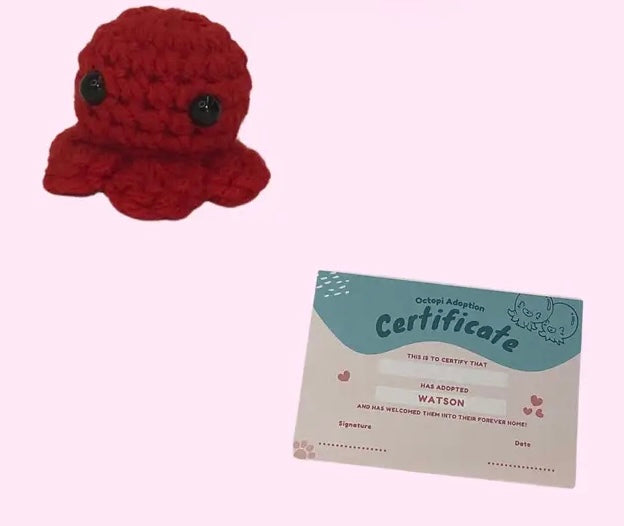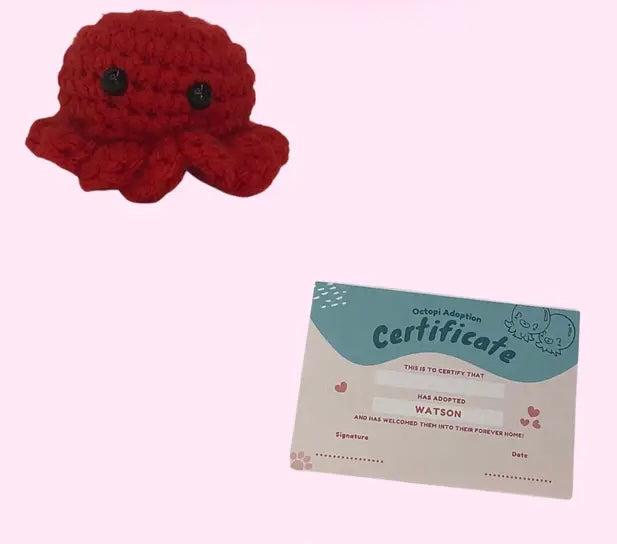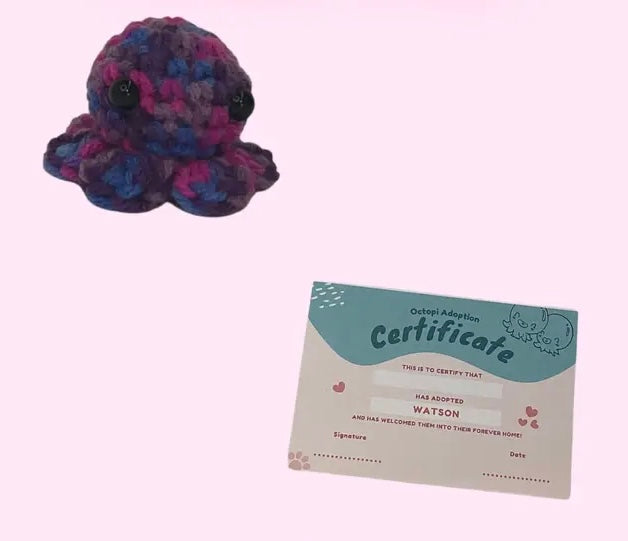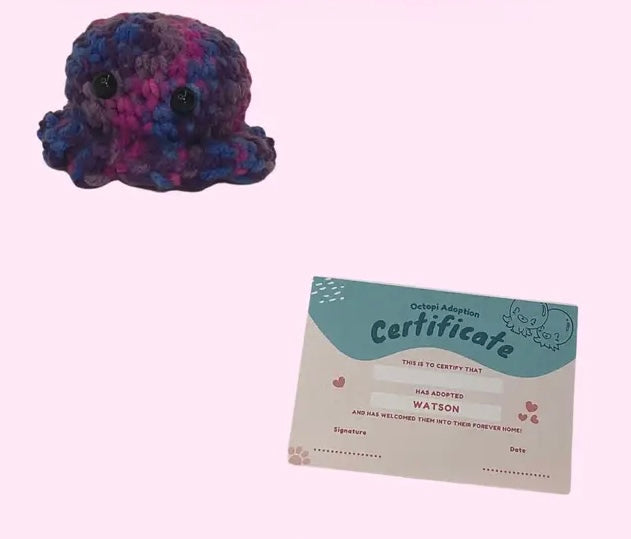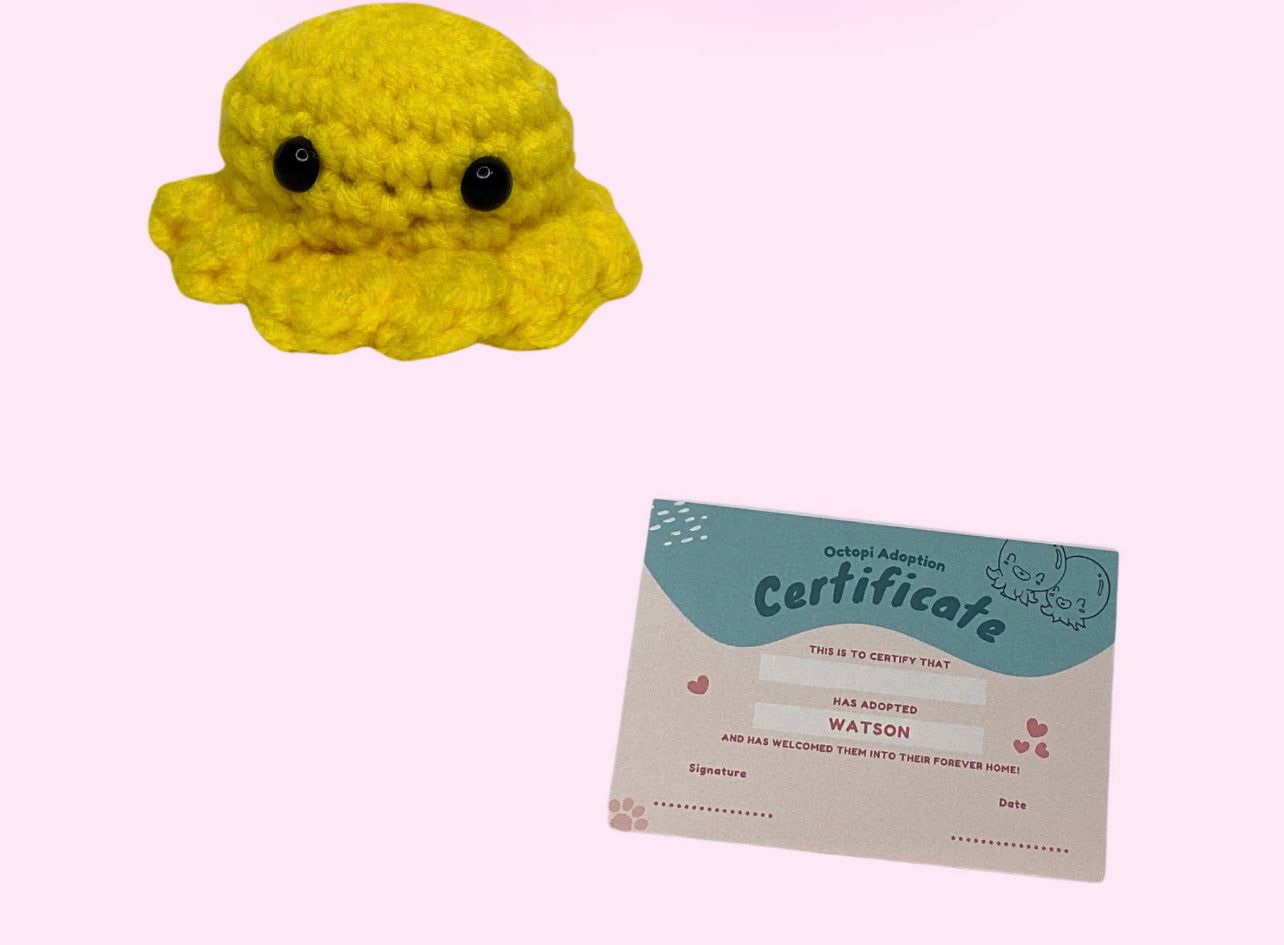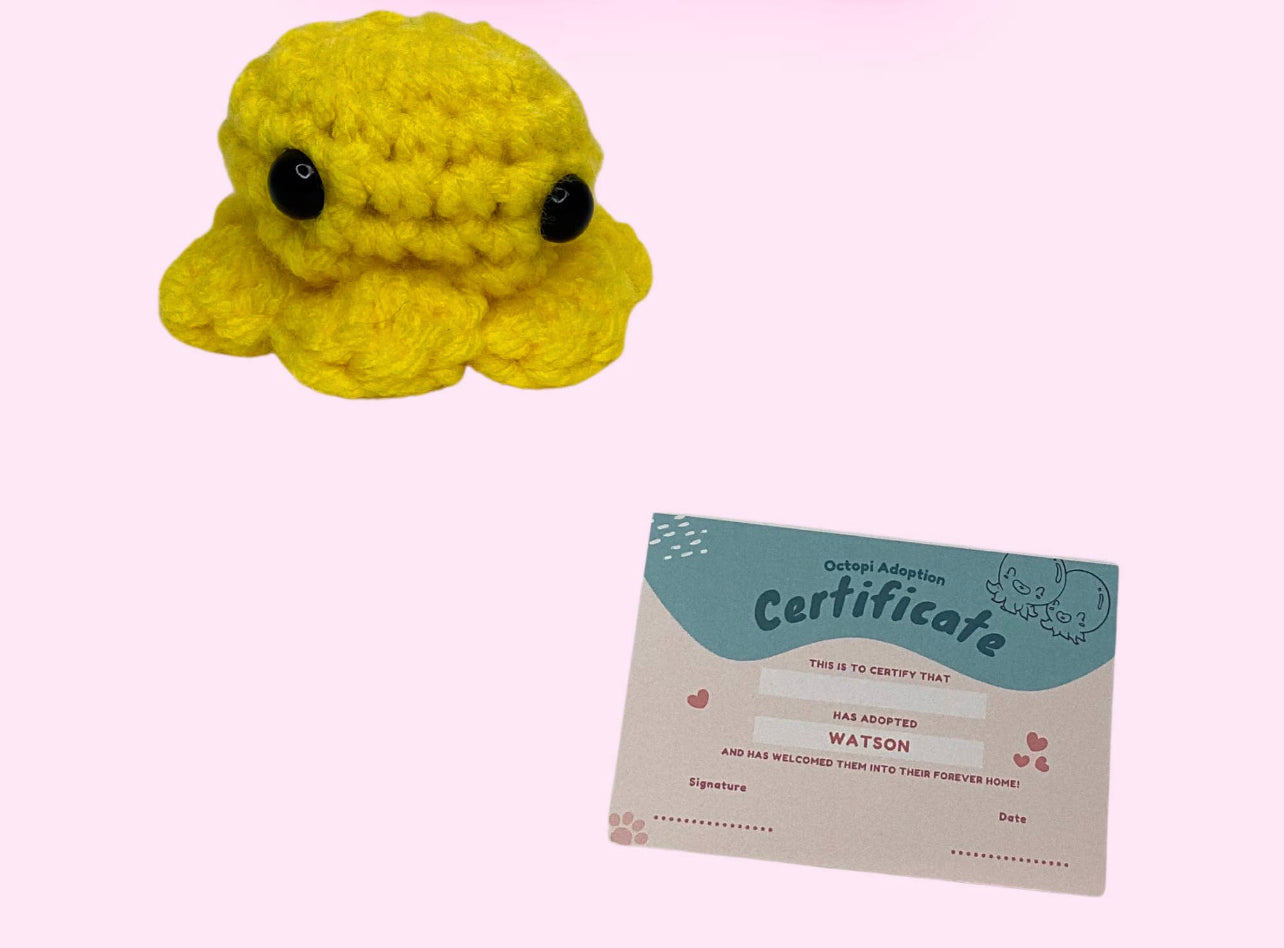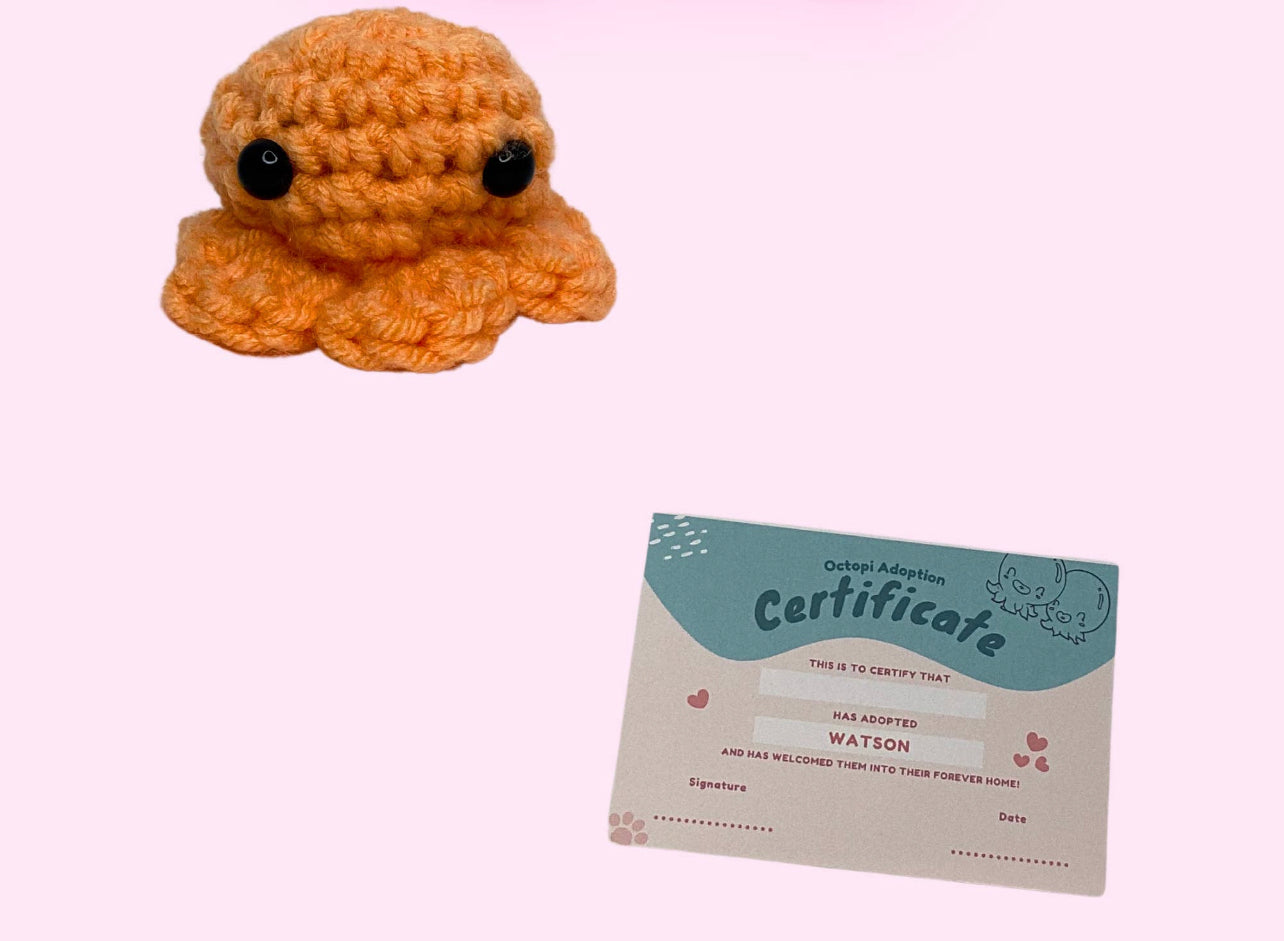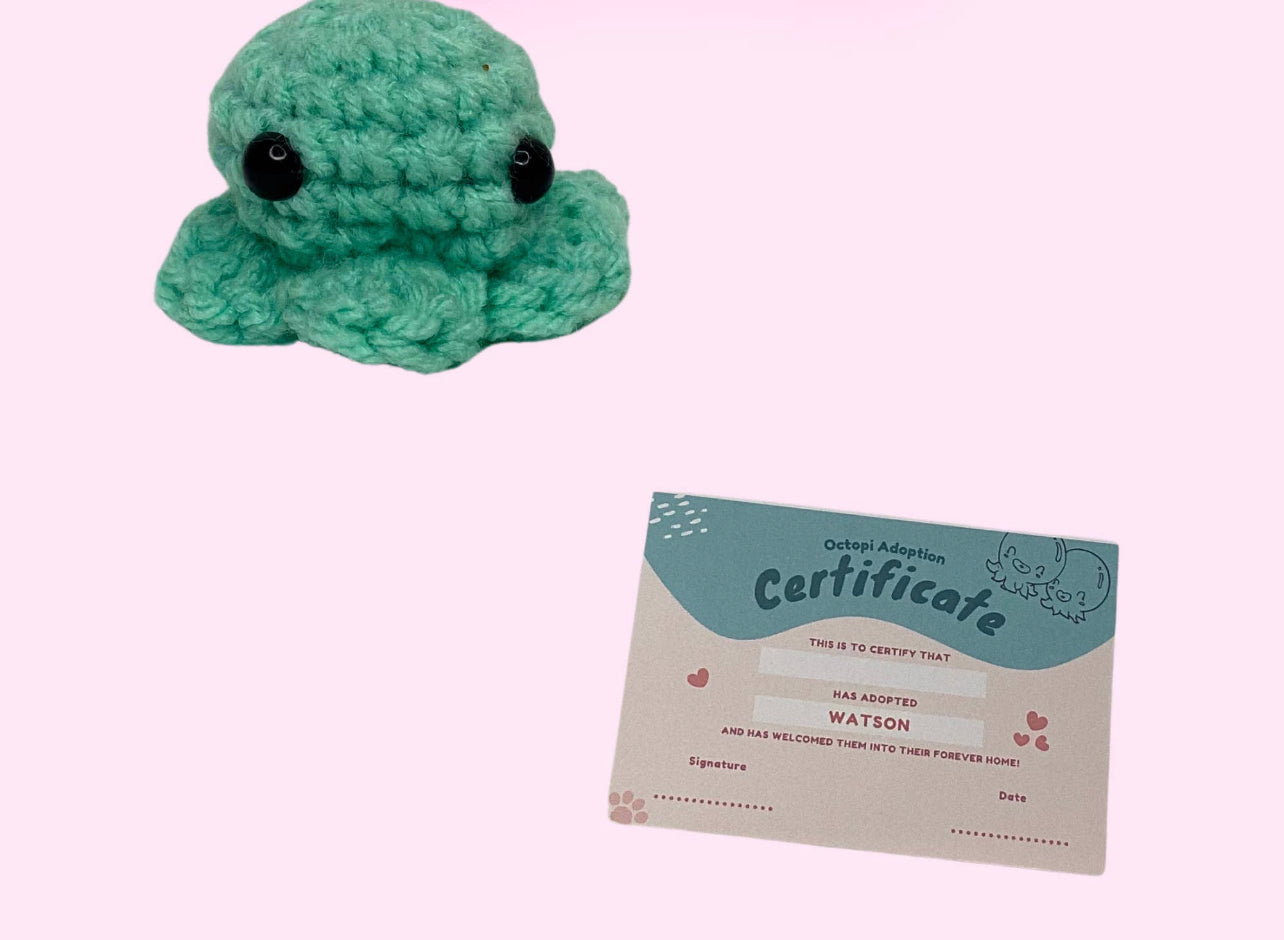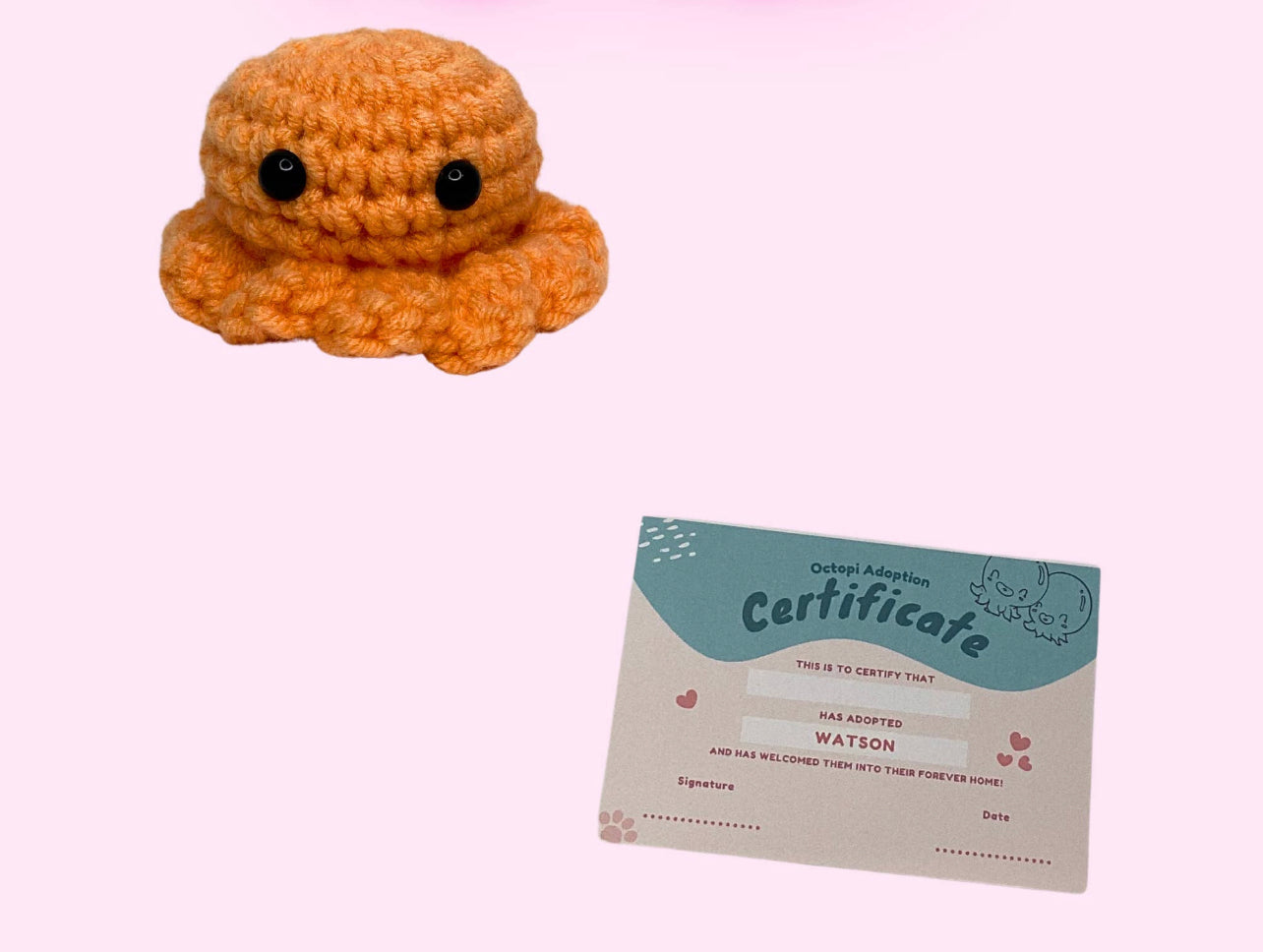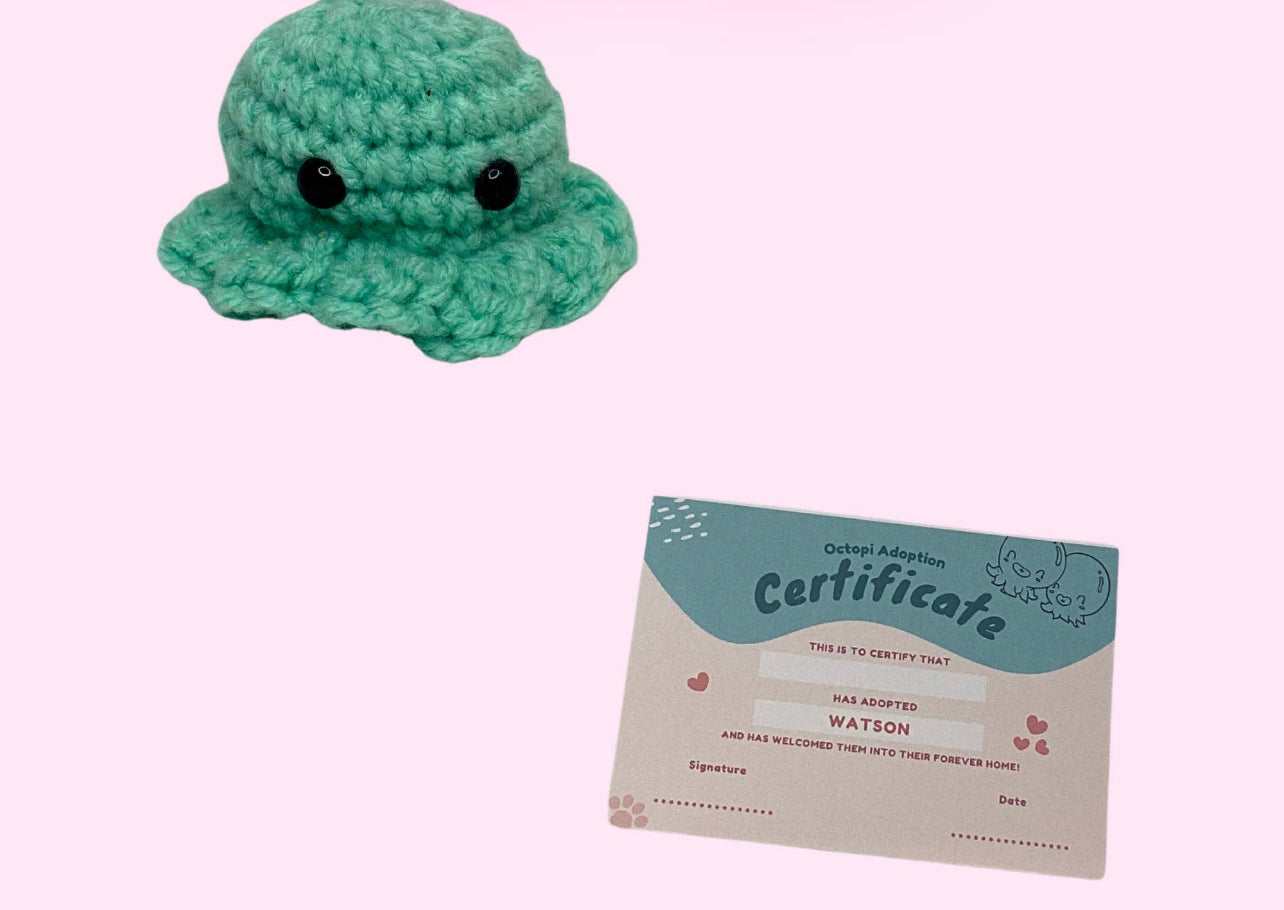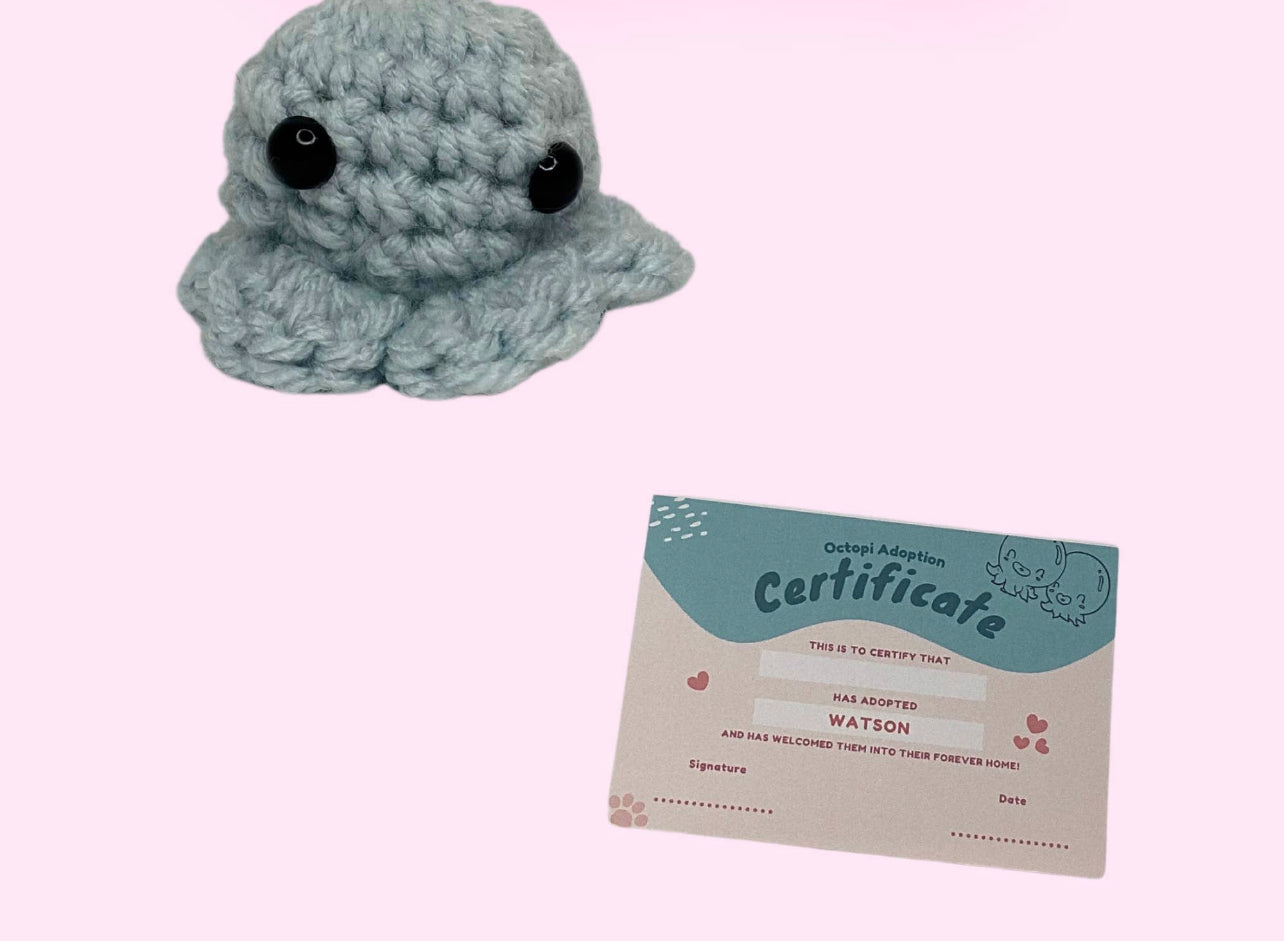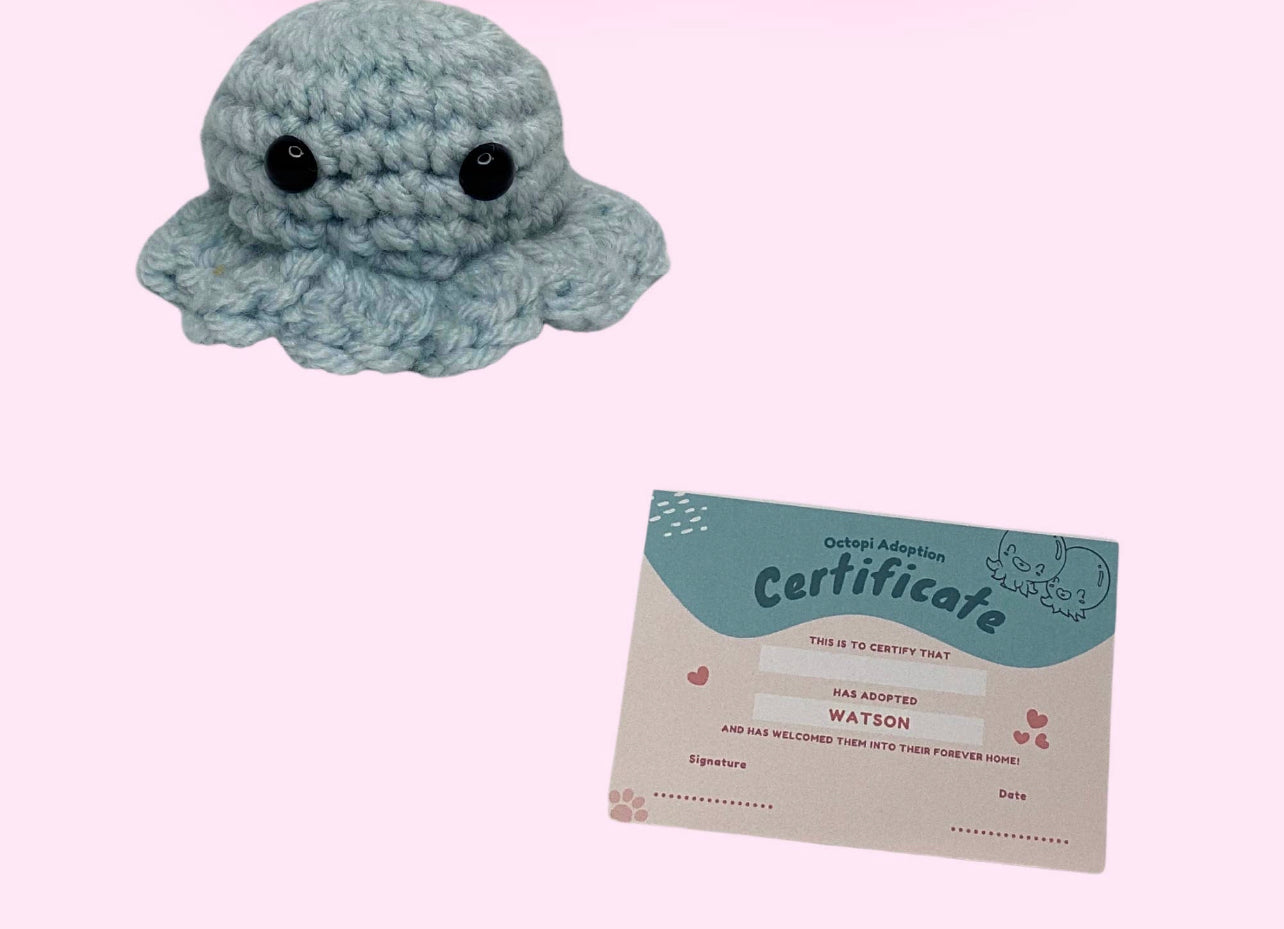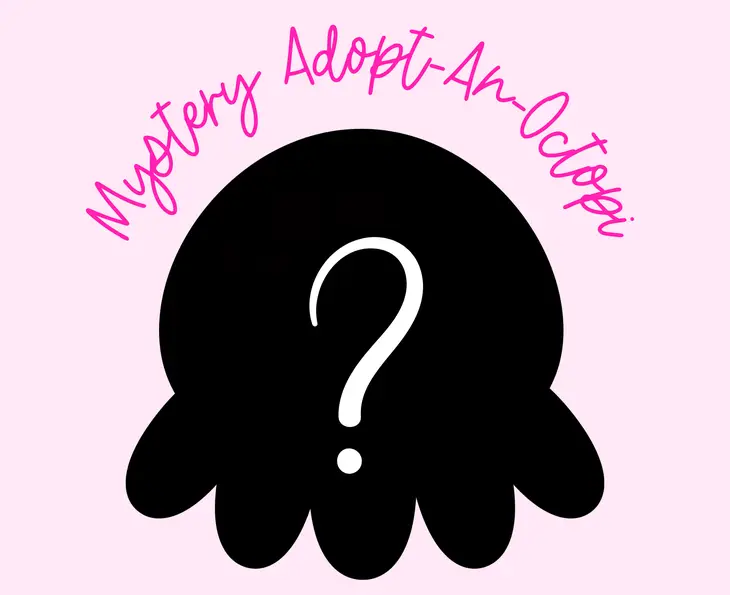 Adopt an Octopi Crochet FUNDRAISER
$11.53
Regular price
$16.97
off
To add an extra layer of enchantment, each octopus comes with their very own birth certificate. Complete with their name, birthdate, and even a fun personality description, these certificates turn each creation into a unique character with a story to tell.
No refunds or returns accepted. All sales are considered conclusive.
When you adopt one of these charming creatures, you're not only bringing a touch of joy into your life, but you're also making a positive impact. In Spring 2023, our founder, Hannah, faced a life-altering accident that led to spine surgery and rigorous physical therapy. The financial strain, including the surgery costs, has been immense. Rather than just seeking monetary aid, we've initiated the "Adopt a Friend Fundraiser." Every purchase directly contributes to Hannah's medical bills, serving as a beacon of hope in her journey towards recovery. Join us in making a difference, one octopus at a time. Your support matters.
Adopt an Octopi Crochet FUNDRAISER
$11.53
Regular price
$16.97