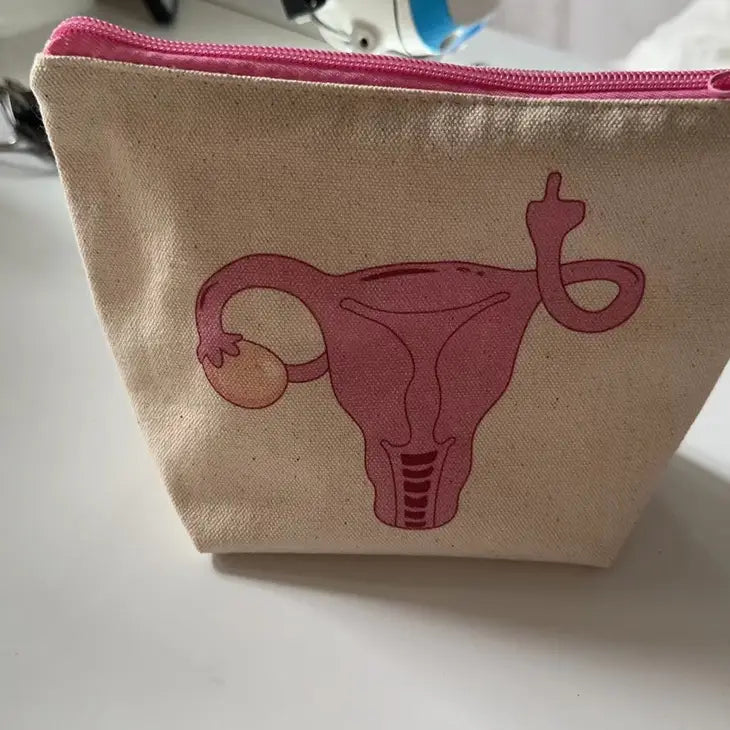 Sassy Angry Uterus Zippered Pouch
This adorable, angry little uterus is on a mission for change! It serves as a powerful symbol for women's and reproductive rights, pro-choice advocates, and all feminists; it communicates volumes without uttering a word.
As for the cosmetic bag, it features a spacious bottom gusset, making it large enough to house life's essentials, from makeup and phones to snacks and sunglasses. Plus, its machine-washable quality makes it suitable for a wide array of activities, whether it's lively brunches, running errands, or keeping up with soccer practice!
Materials: Natural Canvas
Measurements: 

8.75" x 6" x 3" 

Made in United States
Sassy Angry Uterus Zippered Pouch